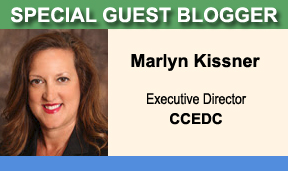 It seems the seasons change quick these days … where in the world did summer go? We are so busy with everyday life; keeping up with family, work and technology… can we fit in much else?
I thought I'd break it down for you with the beautiful seasons we experience in our area; try a new activity and take a new approach to business:
Fall ~
The crisp cool air is upon us, time to pull out the sweaters and fleece jackets. This is a time to take in the beautiful colors that nature brings us without a doubt, every year. Get up an hour early and take a walk or bike ride on the D & L trail before work. Enjoy the pristine lakes throughout the county by taking a stroll on the beach, kayaking or simply sit on the water's edge and take it all in. Let your mind wonder and think about creating a brand new 30 second commercial – to promote yourself and your business. Once you've created a script, practice. Get excited when you begin to use it! For help creating your commercial visit:
prosperitycoaching.biz/a_6-steps-to-an-awesome-elevator-speech.html
Winter ~ Get ready for the chill in the air, winter coats and snow! Try cross country skiing, snow shoeing or tubing. If you're not that adventurous, bundle up and take an easy walk after a snowfall and enjoy the beauty and peaceful experience of Mother Nature. When you get back inside, make yourself a hot cup of tea or cocoa and write a press release on something about your business – it can be as little at 50 words, and then send it our way. This is a free way to get your word out – let us do the work by sending to businesses and the media! Need help, contact our office and we will help you write it up.
Spring ~
The snow has melted and the trees are budding, there is warmth in the air! Time to shed the heavy winter clothing and get moving. Check out a local gym, take a dance lesson or get involved with a non-profit organization. Take a few hours to donate your time to help others. Spring is also a great time to look in the mirror, check out your wardrobe and make sure you are at your best! It only takes 10 seconds for someone to size you up … be polished and professional, have a great handshake and make sure your posture is good…stand tall!
Summer ~
The sun is shining bright and our county has much to offer over the summer months! Fish, hike, bike, kayak or take a walk through our many quaint towns, shop and grab a great lunch. Treat yourself to a massage at one of our many spas or take a yoga class – even on the Blue Mountain! Goal yourself to meet 10 new people over the summer who can support you and help you grow your business. There is so much to do in the area! In addition, take time over the summer and plan a staff retreat… whitewater rafting is a great way to bring your employees together for a fun day of team building.
There you have it … we've explored the seasons in Carbon County to help your mind, body and spirit – with a plan to strengthen your business! Enjoy ☺